Cell culture contaminations with mycoplasma easily go unnoticed for months
Mycoplasma are amongst the smallest viable bacteria and are invisible under standard microscope examination. However, a mycoplasma contamination of cell cultures can seriously impact the reliability, reproducibility, and consistency of experimental results. It presents a major challenge for research, as well as in the manufacturing of bioproducts.
If you suspect mycoplasma contamination of your cells, or if you want to maintain a mycoplasma-free cell culture lab, then you will need a fast and convenient mycoplasma detection assay such as the MycoAlert® Mycoplasma Detection Assay.
Mycoplasma Detection Assay exploits activity of mycoplasmal enzymes
The MycoAlert® Mycoplasma Detection Assay is a selective biochemical test that exploits the activity of mycoplasmal enzymes which are found in the vast majority of about 200 mycoplasma species, but are not present in eukaryotic cells. No need to culture indicator cell lines, extract DNA or run PCR reactions – this bioluminescence assay uses excess cell culture supernatant so you can:
Focus on your research and do mycoplasma testing on the fly
Read out the results within 20 minutes
Set up easy routine mycoplasma testing in the lab
MycoAlert® Mycoplasma Detection Kit
Lonza's trusted and long-time favorite Mycoplasma Detection Kit
Used in more than 7,000 publications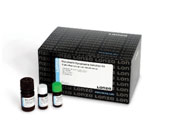 Protocol download:
MycoAlert® Mycoplasma Detection Kit
Download Brochure
50% off trial version of MycoAlert® Mycoplasma Detection Kit* (includes negative and positive controls) for first time users only.
Is your luminometer compatible with MycoAlert® Products?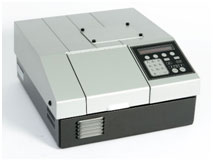 The MycoAlert® Mycoplasma Detection Kit requires a suitable tube or plate luminometer, or multi-functional plate reader capable of detecting luminescence. Download the list of recommended luminometers to determine if your luminometer is compatible with the MycoAlert® Mycoplasma Detection Assay. 
Alternatively, check out the Lucetta® 2 Luminometer: This versatile, single tube luminometer includes preprogrammed settings for the MycoAlert® Assay.